The Many Remarkable Reasons To Choose Us For Home Lockouts
We can all agree…
We have busy schedules, and it seems as though there's always something on our to-do list that needs our attention. However, there's a situation all too many have found themselves facing that can throw your entire schedule for the day out of whack. That is the dreaded home lockout situation.
Not to worry!
Getting locked out of your home is frustrating, and it's never something you can foresee happening. When you have quick and convenient access to a professional residential locksmith in Plano Texas, however, you can be back on schedule and enjoy a normal day in no time.
When it comes to a home lockout, you need quick attention, and our staff delivers. When you call for our help, we pride ourselves in providing a response time of no more than 30 minutes. Other features you can benefit from that we offer include:
Friendly, expedient, and knowledgeable customer service
Licensed, bonded, and insured technicians
Full installation, repair, and maintenance solutions for all types of locks
Access to state-of-the-art equipment and tools
You Never Know When You'll Need An Emergency Locksmith
We've all been there…
It can be easy to lock yourself out of your own home. Whether you accidentally left the keys on the nightstand on your way out or you absentmindedly left them at work in your hurry to leave the office, we're here to help. We understand that these things can happen when you least expect it, and that's why we are proud to offer 24-hour emergency locksmith solutions to ensure we're there when you need us. So, no matter if it's one o'clock in the morning or even Christmas day, you can count on our staff to answer your call.
Up-Front Pricing To Keep You On Budget
Let's face it. Times can be tough, and we all have bills to pay and food to put on the table. Our staff understands that a locksmith bill is the last thing you expected to appear on your monthly list of bills. In order to ensure you can afford our services, we provide fair and competitive prices.
Plus, unlike other companies, we will never provide a quote and then surprise you with a bunch of hidden fees after the job is done. We guarantee honest and upfront pricing on every job we do.
Don't Panic – We're Here To Help!
It can be easy to panic when you've found that you've locked yourself out of your home. After all, you have places to go, and you likely don't have time to spend trying to break into your own house. Associated Locksmiths of America reports that 250,000 people make calls to emergency locksmiths every day, so you're certainly not alone.
Lucky for you
When you work with our staff, this seemingly large problem quickly becomes no more than a mild inconvenience. We have the tools and knowledge readily available to put to good use for you and help get you back on your feet for the day.
Local Locksmiths That You Can Count On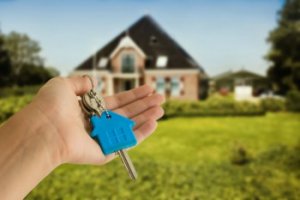 Unlike large corporations that tend to view their customers as numbers rather than people, our business is proud to be locally owned and operated. When you work with us, you'll have the peace-of-mind in knowing that we have a vested interest in the community in which we have the honor of serving.
In fact…
We invite our customers and neighbors in Plano to get involved in the community! Learn more about how you can help out through the VIP Program (Volunteers In Plano). Get the whole family involved and help make a difference.
Home Lockout

https://txplanolocksmith.com/residential/home-lockout/

4.4

/5 based upon

14

reviews.