The Unbeatable Benefits Of Mortise Locks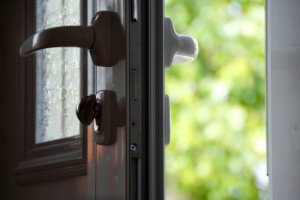 Enjoy the classic beauty and added peace of mind at the same time with high-quality mortise locks from Plano Locksmith Pros. We pride ourselves on providing dependable residential and commercial locksmith and emergency locksmith service throughout Plano Texas and nearby communities.
Prompt And Affordable Results
Our mission is simple — to provide fast, affordable 24-hour lock service. Our updated inventory allows us to easily repair mortise locks or any other type of lock that needs to be  fixed and our extensive product selection means a new installation can easily be customized to your specific preferences.
We're often the preferred choice in Plano because:
We're local
We respond to service requests within 30 minutes
We're licensed, bonded and insured
We combine proven techniques with state-of-the-art technology
We're up-front and honest about our prices
What Are Mortise Locks?
A mortise lock consists of a lock body installed within a recess in the door ("mortise"), a lock trim available in assorted styles, a strike plate, and a keyed cylinder. Common in Europe for many years, mortise locks have become increasingly popular in the United States due to a design that makes them resistant to tampering.
Mortise Lock Installation
When we install your locks, careful measurements are taken to ensure the required mechanisms and hardware will fit. Doors generally need to be between 1 3/4 inches to three inches in thickness for installation. Our skilled, courteous technicians will take care of everything from preparing the door to cleaning up after installation is complete.
Mortise Lock Repair
Our 24-hour locksmith service means we can make repairs quickly. Whether you're dealing with locks that are sticking or there's a problem with the handle, we'll diagnose the issue and perform the most appropriate fix. Before any work is done, you'll know what needs to be done and how much it will cost.
---
Five Reasons To Consider Mortise Locks For Your Home Or Office
# 1. Added Security
When a door with a mortise lock is ajar, only the face plate is visible. This type of lock provides added security since there are different levers and notches that make entrance without a key nearly impossible.
# 2. Different Size Options
These versatile locks are available in a variety of sizes. When replacing them, we'll ensure dimensions are matched so new holes won't have to made in the lock body.
# 3. Inside/Outside Locking
With a mortise lock, you'll have the option of using a dual locking function. A switch can leave the door unlocked on the inside while locking it from the outside.
# 4. Antique Charm
The mortise lock has retained its antique charm and basic design over the years. You won't have to settle for a plain, boring handle. Our commercial and residential locksmiths know how to properly install the more complex hardware that goes along with such locks.
# 5. Passage Function
A mortise lock has a special function that will allow the door to be opened and closed without locking. This feature is often preferred on internal doors for bathrooms and children's rooms for safety reasons.
---
To sum up…
Get 24-hour locksmith service and up-front pricing by choosing Plano Locksmith Pros. We repair and install mortise locks and respond to emergency requests within 30 minutes or less. Contact us today to request service or learn more about our products and services.
And speaking of stylish homes, be sure to find out more about neighborhood services in Plano. Get information on property standards, housing rehab programs and more!
Mortise Locks

https://txplanolocksmith.com/lock-services/mortise-locks/

3.7

/5 based upon

10

reviews.