Call Plano Locksmith Pros 24/7 For Immediate Ignition Switch Repair Services
Easy Solutions To All Key-Related Ignition Switch Problems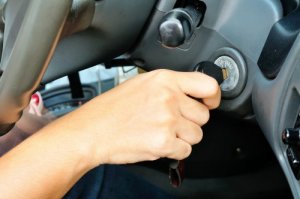 Have you ever encountered a problem with your car key jamming in the ignition? Or breaking off completely inside the lock? This situation impacts drivers more frequently than many people realize.
If you encounter a key-related auto ignition switch problem, just ask Plano Locksmith Pros to serve as your automotive locksmith of choice! We service all makes and models of cars, including both foreign and domestic brands.
What Makes Us Better Than The Rest
As a reliable mobile locksmith, we will travel to your location to provide quick, friendly assistance. We offer comprehensive emergency locksmith solutions for your vehicle whenever you need.
Not only that, when you request our help, we'll respond within half an hour or less. You won't need to wait for extended periods of time. We'll perform qualified ignition switch repair services fast so you can get back on the road.
The Importance of Professional Ignition Switch Assistance
You never know when an emergency may arise requiring the expert assistance of a 24-hour locksmith. If you cannot remove a jammed key by gently turning it, consider contacting Plano Locksmith Pros for fast, courteous service. Don't rely onn unproven do-it-yourself extraction methods. Attempting to extract a broken key incorrectly could result in damage to the ignition switch.
Our expert technicians have years of experience and possess the specialized tools required to extract bent or broken keys from vehicle ignitions. We can also supply fast auto ignition switch repairs in this situation and even replace your car key right there and then. Call us at any hour of the day or night to assist you in repairing damage caused by a broken key or malfunction ignition switch. As a local mobile company, we can travel to your location in the Plano area to perform ignition switch repair and replacement on the spot.
9 Things Our Customers Love About Us
Our clients value our assistance because we provide excellent customer service. Some of the advantages we offer include:
Fair upfront pricing policies, so you'll know the full extent of your bill before we commence work
Fully licensed, bonded and insured services
The skills of qualified automotive locksmiths capable of extracting bent or broken keys correctly
A full range of emergency locksmith services, including fast ignition switch repair
We work on all makes and models of vehicles, including foreign brands
A rapid 30-minute or less response time
Availability on a 24/7 basis
A mobile team capable of going to your destination so you won't need to visit your auto dealership
Service throughout Plano Texas and surrounding areas!
To sum up:
You can count on Plano Locksmith Pros!
Call us at any hour of the day or night when you require locksmithing assistance. As a 24 hour company, our technicians remain available to travel to your location to resolve any emergency involving a key or a lock. You won't need to spend time visiting your local auto dealership for replacement keys when you call us first!
Ignition Switch Repair

https://txplanolocksmith.com/automotive/ignition-switch-repair/

3.8

/5 based upon

26

reviews.